Crown Wealth Strategies | El Paso, TX
We're more than financial planners.
We're trusted confidants, savvy partners, and wise advisors who help you manage your wealth with excellence. We're adept at navigating complex situations, and we bring every part of your wealth together in harmony to help you accomplish great things. Our comprehensive planning experience is fueled by your values and goals, and our relentless desire to bring you complete peace of mind.
Meet Our Founder
Loving family. Chasing dreams. Helping people. These things mean everything to us, and they're why we do what we do. We lift others up in every way possible, and we believe there's always room to move forward. By building trust and lifelong relationships, we're prepared to do what's best for our clients, no matter what.
Service Offerings
At Crown, we focus on comprehensive wealth management that brings every part of your financial world together. We specialize in estate planning, business succession, and private wealth management, and we always put your best interest first. Our goal is to bring harmony to your finances and your family so you can enjoy your success and have peace about the future.
Client Profiles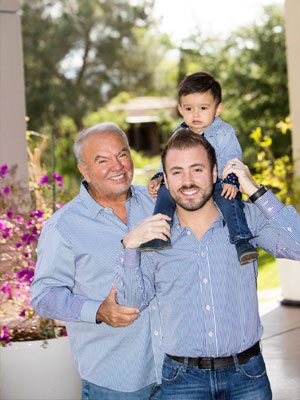 Business Owners
Retirees
Physicians
Families
Our Commitment